Centre: Stockholm
Date:
Sunday 10 March 2019 (09:30 -18:00)

Teacher : Shastri John Seex
Full price : skr700
Retired, unemployed, and members: skr550
This is a one day workshop which aims to explore what is happening when we experience conflict with someone and how by appreciating this difference we can open up further to ourselves and the other
Shambhala Stockholm presents
Opening to Conflict and Difference in Relationship
with John Seex
10th of March
9:30-18.00
This is a one day workshop which aims to explore what is happening when we experience conflict with someone and how by appreciating this difference we can open up further to ourselves and the other. The workshop is inspired by the approaches of Shamatha/Vipashana meditation, Gestalt, Intersubjective Systems Theory and Non-violent Communication. It will include talks, experiential exercises, contemplation and meditation. Ultimately what we are exploring is appreciating conflict as a path to greater egolessness, to opening further to ourselves and the world.
On Saturday the 9th of March there is also a one day workshop:
Learning to communicate non-defensively
https://stockholm.shambhala.info/calendar-details/?id=390776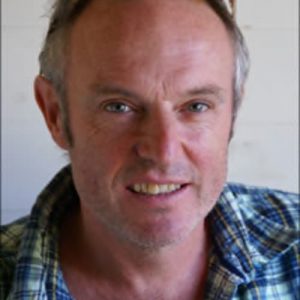 John Seex (Bristol, UK) has been a member of Shambhala for over twenty years. He works as a psychotherapist, a psychotherapy teacher, serving on the faculty of Karuna Training in Europe, a two year program in Contemplative Psychology. He and his wife, Sophie (also in Shambhala) have two children and live near Stroud. He has a strong connection to Shambhala Meditation and has been teaching many programs around in Europe.
The program is taught in enlish.
Centre: Stockholm Shambhala Center, Sandelsgatan 8 Stockholm. Subway station: Karlaplan or Stadion, Bus 4,1, 54, 72
Time: 10 of March, 9.30 - 18.00
Price: 65 €, both days 100 € (50 € members, students, retired, unemployed, both days 80 €)

Info and questions: [email protected]
Plats: Stockholm Shambhala Center, Sandelsg. 8, T-Karlaplan el Stadion, Buss 4,1, 54, 72
Tid: 10 mars, 9.30 - 18.00
Språk: Engelska

Kostnad: 700 kr, 1100 kr för båda dagarna (550 för medlemmar, studerande, pensionärer och arbetssökande, 900 kr för båda dagarna)

Anmälan här på hemsidan. Klicka på Registration här nedan och fyll i uppgifterna. Anmälningsavgift 300 kr betalas till pg 1342970-9, Shambhala Stockholm. Obs: skriv vem inbetalningen kommer ifrån!
Frågor och mer info: [email protected]